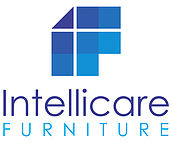 Specifications – Lounge Furniture
FRAMES – LIFETIME LIMITED WARRANTY:
The frame which is made of kiln-dried hardwood is warranted to the original
purchaser against manufacturing defects for the lifetime of the product, from
purchase date – product upholstered in original fabric under normal use and
conditions.
MECHANISMS – 1 YEAR LIMITED WARRANTY:
Recliner, swivel rocker, and sleeper mechanisms are warranted to be free of defects for one year from the date of purchase. One-year parts and labour.
SPRINGS – 5 YEAR LIMITED WARRANTY:
Intellicare Furniture warrants to the original purchaser all springs to be free against breakage due to defective material or workmanship for a period of five years from the date of purchase.
FOAM – 2 YEAR LIMITED WARRANTY:
Intellicare Furniture products utilize high resiliency flame retardant foam in all its upholstered health care products and will warrant the seat foam for two years. The loss of resiliency should not be confused with slight softening and flattening of the polyester fibre and foam that will result from normal use and aging.
CRYPTON and VINYL WARRANTY:
Vinyl and Crypton warranties are dependant upon the mill which produces the
product. Please refer to the manufacturer's website for information on warranties for fabrics.
WARRANTY SERVICE:
All claims for service must be made to the distributor where the product was purchased. The claim must be accompanied with the bill of sale. Intellicare Furniture will not be responsible for the packing, shipping, or transportation costs from y our facility and the distributor. Approval must be attained from the factory before the distributor can send products in for the proper repairs. Repairs will be made in a responsible time.
Keep this warranty and your bill of sale for future reference.
Warranty Info
Intellicare warrants its products to be free from defects in material and workmanship for the life of the product to the original purchaser.
Proof of delivery is the only official document accepted by Intellicare for any claim. Intellicare reserves the right to choose to repair or replace any claims and consent from Intellicare must be obtained before any warranty work is performed. Shipping costs of replacement parts, installation and downtime costs associated with warranty work to be the responsibility of Intellicare's authorized dealer/ representative.
This warranty does not apply to any product which must be repaired or replaced due to nominal wear and tear, overuse, negligence, abuse, accident, or the product has been modified by someone other than Intellicare or it's authorized dealers, or without consent from Intellicare directly. The warranty will also not apply in cases of over-exposure to extreme heat and cold, and/or Sunlight and UV rays.
This warranty is made by Intellicare only to purchasers acquiring the product
directly from Intellicare, its authorized dealers, and representatives. Products used for rental, leasing or similar actions are not covered in this warranty.
When repairing or replacing a defective product, Intellicare does not guarantee matching color, grain texture or dye lots. This warranty does not cover the cost of transportation or labor. Under no circumstances shall Intellicare be liable for accidental or consequential damages to the product, building interiors, or any personal injury through handling of the product. Nor will Intellicare accept responsibility in the case of mis-installation or transit damages or incorrectly ordered products and components. The above Intellicare warranty applies to products manufactured after January 1, 2006.